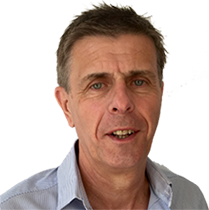 Q&A with Kevin Hardingham MSc. Dip PFS - Director & Financial Adviser
Q: Why should I bother taking financial advice?
Q: Why should I deal with Carlton Financial Planning?
Q: How does somebody find a suitable adviser?
Q: What if I am not sure that I need help with my financial planning arrangements?
Q: I can see the benefits of taking financial advice and would like you to advise me. What do I do now?
Q: What matters can you advise upon?
Answer:
Of course nobody has to take financial advice just as nobody has to employ a mechanic to service their car. It is just that sometimes it is easier and more re-assuring to let an expert do the job for you.
Please ask yourself the following questions:
Do you have a clear understanding of your financial goals?
Do you know if your current financial planning arrangements are likely to achieve your financial goals in the future?
Do you know the total value of your investments today?
Do you know if they are performing well in relation to funds with similar investment objectives?
Do you know the total return on your investments over the last year?
Do you know how much of your current investments are invested in the four major asset classes?
Even if you do are you aware of your ideal overall asset allocation which matches your tolerance to taking risks with your hard earned money?
Do you know how much tax you pay on your investments?
Are you confident your money is invested in the most tax efficient way?
Do you know the charges you pay on your investments?
Even if you do know the answers to all of the above questions just how much time does it take you to stay on top of these matters?
We can provide structure and expertise together with up to date knowledge and technology to make sure your finances are on track both now and in the future leaving you with more time for yourself.
Answer:
I have been advising for over 32 years and I have delivered four main constants within this business on which clients can depend:

Approachability.
I like to think that I am very approachable and can explain financial options in a clear and concise manner. I believe an adviser should not only be there in the good times but also when the financial outlook isn't so rosy. Whether it was Black Monday in 1987 or more recently the Banking crisis in 2008 I have always been here for my clients to deal with their concerns. I have never refused to speak to anybody or fobbed them off even when times have been difficult.

Consistency.
Unlike some other firms of financial advisers, where clients are passed around the shop, my clients have one consistent advice source and the ear of their adviser when they want to talk through their concerns or options.

Knowledge.
I passed the Advanced Financial Planning Certificate in 2000 with written papers on Personal Investment Planning, Taxation and Trusts and Pensions. At the time this was above the basic level of competency required by the Financial Conduct Authority (FCA) for me to be an adviser. There was no compulsion to pass this exam but I felt it would help me advise my clients to the level and complexity required so that they could be comfortable that my advice was as comprehensive and relevant as possible.

I am always keen to expand my knowledge base and in February 2013 I passed the Chartered Insurance Institute's Long Term Care Insurance examination.

Honesty.
After I have made a recommendation to a client I ask myself whether my advice would have been the same if it was a member of my family in a similar situation sitting in front of me. If my advice to clients is consistent with the advice I would give to my family then I feel clients can be safe in the knowledge that the advice is sound given the circumstances at the time.
Answer:
I would suggest that a personal recommendation might be the best way. When making contact with an adviser do not be frightened to ask questions about their experience in the areas on which advice is required.

I believe an adviser should be not only knowledgeable but also approachable and it is on this basis that I have been advising clients over my long career.
Answer:
Make an initial appointment with me anyway. I am quite happy to sit down with you for half an hour or so to discuss your options. As there will be no charge for the meeting and no obligation there really isn't anything to lose.
Answer:
The Financial Conduct Authority (FCA), which regulates financial advice in the UK, has drawn up rules which mean you have to be given certain information before agreeing that the advice process can begin.

Once I have taken you through this process and explained your options I will usually get the ball rolling by taking details of your existing financial arrangements, financial goals and plans for the future.

I ask that you are as open and honest as possible when giving me this initial information as it is on this that I will base my recommendations to ensure my advice is tailored to your particular circumstances.

The second stage of the process will be to invite you back to our office to discuss my findings, explain our recommendations at length and agree a suitable course of action.

At our third meeting I am able to take you through my final recommendation, complete any paperwork and explain to you what can be expected in terms of on-going advice and service.

Although more time consuming, I prefer this three-stage approach as I believe it helps to ensure the foundations of the financial solution are both sound and understood.

Throughout the planning process I try to encourage clients (new or existing) to take an active part in discussions regarding their financial planning arrangements.